MOVE MEDIA FASTER THAN EVER BEFORE. EXPERIENCE PANASAS ACTIVESTOR® WITH DIRECTFLOW®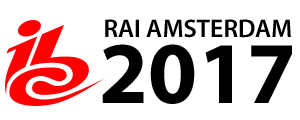 Panasas goes beyond storage to deliver the high-performance experience you demand for critical media and entertainment workflows.
Join us at IBC2017, where we will demo ActiveStor® with DirectFlow® for Linux® and Mac®, which is purpose-built to deliver a fast, high-performance experience handling modern-day media and entertainment workflows within an easily managed storage environment.
IBC2017 DEMO
Our demo features an acquisition-to-post-to-delivery workflow that illustrates what post-production facilities are calling the "Fastest in Hollywood" media production experience.
Demo components include axle 2017 media-management software for searching and organizing clips, Adobe® Premiere® Pro CC and Avid® Media Composer powered by DirectFlow for Mac for editing, and an AWS Elemental encoding server powered by DirectFlow for Linux for faster-than-real-time transcoding delivery.
GET READY TO:
Scale bandwidth and capacity effortlessly for large 4K, HDR and 360 projects
Experience virtually unlimited workgroup editing and delivery from an easily managed single global namespace
Protect assets with unrivaled reliability
Move media faster than ever before
See you in Amsterdam!
Panasas Booth# 8.C07
IBC2017
RAI Amsterdam –September 14-19, 2017
ABOUT IBC
IBC is the premier annual event for professionals engaged in the creation, management and delivery of entertainment and news content worldwide. Attracting 52,000+ attendees from more than 170 countries, IBC combines a highly respected and peer-reviewed conference with an exhibition that exhibits more than 1,500 leading suppliers of state of the art electronic media technology and provides unrivalled networking opportunities.

For more information visit www.ibc.org